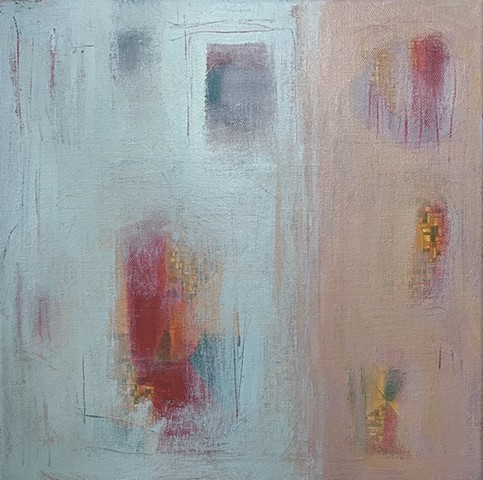 The viewer is invited, while exploring these works, to notice not only color, texture, shape and space, but to wonder how they themselves are impacted by all that is within them and all that surrounds, by each person that they meet, and by what is seen, not seen, felt and thought - at any given moment in time.
Click on the Portfolio link on the side of this home page to see all artwork categories.
Once on the main portfolio page, you can SINGLE CLICK on any category to see all related works and then you can single click on any image to enlarge and learn more detailed information.
You can also scroll down on some pages to see additional works of art.


***Pricing and commissions available upon request.